At Technicare we always want to continue improving our products with feedback from our customers and team members. We have rolled out a few changes to our canvas prints:
Canvas border options
In order to perfect those colour picked border edges, we have found that a laminate provides a more consistent stretch and tighter controlled border. Black, White and colour picked border will now be available exclusively on Fine Art Premium canvas.
Secure hanging solution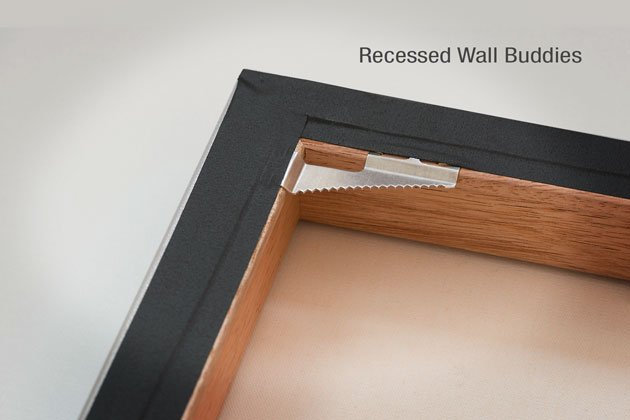 Due to weight considerations with float frames, we will exclusively offer WallBuddies.
Embraced by the framing industry, this hanging method is the ultimate way to ensure artwork keeps level and secure against walls.